Thursday, September 4, 2014
The Boötes Real Estate Listing Management System can now generate Trulia version 2.5 XML Files. The Trulia website periodically scans registered XML listings from realtors and updates its database accordingly. The Real Estate Listing Management System's Trulia XML file feed gets the latest information from the database on every call and in this way ensures that Trulia always has the latest information.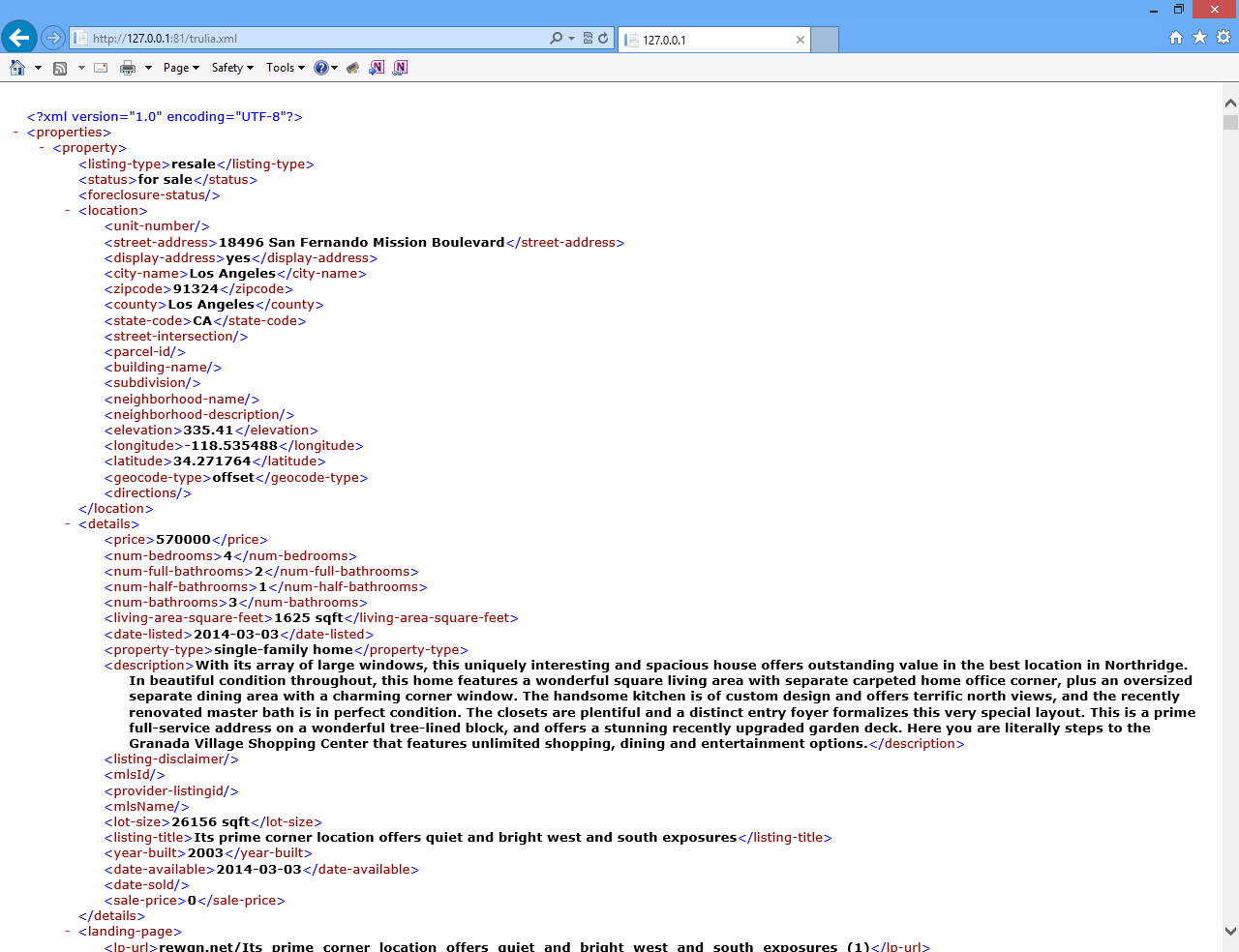 Activating the Trulia feed is completely optional. The feed can also be password protected to prevent unwanted access. Trulia can also pull your listings from your MLS, but this option provides more flexibility and changes are reflected faster.
All trademarks remain property of their respective holders, and are used only to directly describe the products and services being provided. Their use in no way indicates any relationship between Boötes Systems SAS and the holders of said trademarks.