Thursday, July 10, 2014
ActiveGanttJQW a new JQuery, HTML5 and JavaScript Gantt Chart and Scheduler component has been released.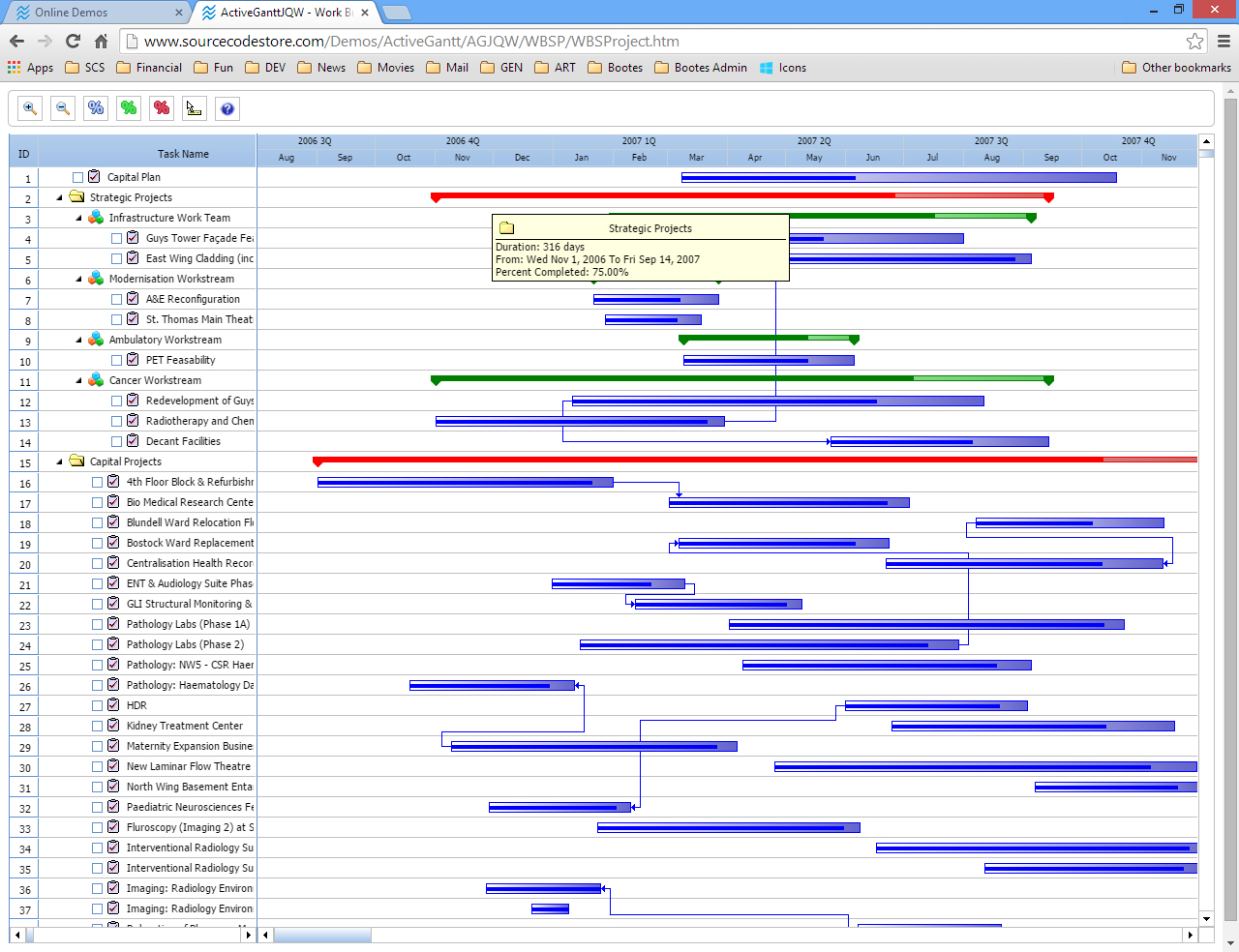 ActiveGanttJQW works with desktop, tablets and mobiles and has been tested in Windows, Android, Mac OS and iOS. ActiveGanttJQW is server independent and can be used with ASP.NET, PHP, Ruby on Rails or any other server software that supports JQuery Ajax calls.
View the online demo: ActiveGanttJQW online demo
Product Sheet: ActiveGanttJQW Product Sheet
All trademarks remain property of their respective holders, and are used only to directly describe the products and services being provided. Their use in no way indicates any relationship between Boötes Systems SAS and the holders of said trademarks.